Get Your Free Quote
Choose your move type
Moving Company In Jacksonville FL
Why Choose Royal Moving and Storage?
With over 30 years of experience, Royal Moving and Storage has been the premier moving company in Jacksonville FL. We're a family-owned business, specializing in local and long distance moving services, dedicated to providing professional and personal service at a reasonable price. All moves are performed by our quality-trained professionals. All of your possessions are carefully padded, loaded, and protected for a damage-free move.
Over 30 Years of Moving Experience

We have been moving residents and businesses in NE FL since 1985.

We Work With Your Schedule

We try and accommodate our moves around your schedule.

One of The Best Reputations In The Industry

We strive to make customer satisfaction our top priority.

Licensed and Insured For Your Protection

We are fully licensed and insured so your items are always protected.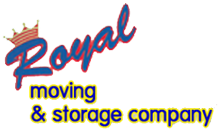 Fast, Reliable, Affordable...     Call For A Free Moving Quote      (904) 724-6683
Choosing the Right Moving Company in Jacksonville
Many of us have had negative experiences with companies at one time or another. The last thing you want is to have a negative experience when moving. There are several things you can do to safe guard yourself from choosing the wrong Jacksonville moving company. Below are some common things to be aware of when shopping moving companies.
Prior to hiring any moving company you will want to do your homework. Never hire a local mover based on price alone. If you choose the right moving company your move will be smooth and stress free. Choosing the wrong mover can be a disaster and cost you more in money, time and stress. Do your homework and use your instincts. If it doesn't feel right or if you have an uneasy feeling based on your interaction it is probably best to stay away. Below are some tips to consider prior to hiring a mover.
5 Moving Red Flags To Be Aware Of
If a moving company offers you a quotation that is significantly less than other quotes you receive, be careful because most of the time it is too good to be true. A tactic many not so reputable movers employ is to give you an extremely low quote, then charge you additional fees for every task they complete, which increases your move by double or more.
Never hire a company that doesn't provide you with a written estimate. Verbal estimates provide you with no safeguards in the event they bait and switch you on your moving day. Many times they will hold your contents hostage until they receive payment, which often times is 2-3 times more than what was quoted over the phone. Also it is your word against theirs and you will never win unless you have proof in writing of the quote.
Typically, movers will ask for a small deposit to hold your date, which is normal, however if a moving company asks you for the full amount upfront prior to your moving date be wary. You could pay the fee and find out the day of your move no one is showing up to move you.
You should always ask for references. If a moving company does not have any references they can provide or their online reputation is horrible when you research them you should stay away.
If a moving company is not able to provide you with proof of insurance, DOT #, Motor Carrier # or some proof of licensure stay away.
Tips To Choosing the Right Mover
Your family and close friends will never steer you wrong. Always ask them who they have used and for their recommendations.
Go to Google+, Yelp, Angies List and other online resources to see how long the company has been in business, look at their online reviews, see if they have won awards, are they part of industry specific associations, are they licensed and insured, and how do they handle themselves on the phone?
A reputable mover will always provide you written contracts and estimates.
A reputable mover will take time with you on the phone and answer all of your questions in a professional and thorough manner. They will also have no problem providing you with information or proof of licensing and insurance.
A company that has been in business for decades is typically a good bet. You can't stay in business that long by providing poor service or by being dishonest without word getting around.
What Our Customers are Saying