Get Your Free Quote
Choose your move type
Moving Company In Jacksonville FL
Why Choose Royal Moving and Storage?
With over 30 years of experience, Royal Moving and Storage has been the premier moving company in Jacksonville FL. We're a family-owned business, specializing in local and long distance moving services, dedicated to providing professional and personal service at a reasonable price. All moves are performed by our quality-trained professionals. All of your possessions are carefully padded, loaded, and protected for a damage-free move.
Over 30 Years of Moving Experience

We have been moving residents and businesses in NE FL since 1985.

We Work With Your Schedule

We try and accommodate our moves around your schedule.

One of The Best Reputations In The Industry

We strive to make customer satisfaction our top priority.

Licensed and Insured For Your Protection

We are fully licensed and insured so your items are always protected.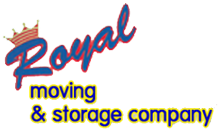 Fast, Reliable, Affordable...     Call For A Free Moving Quote      (904) 724-6683
Choosing the Right Moving Company in Jacksonville
Many of us have had negative experiences with companies at one time or another. The last thing you want is to have a negative experience when moving. There are several things you can do to safe guard yourself from choosing the wrong Jacksonville moving company. Below are some common things to be aware of when shopping moving companies.
Prior to hiring any moving company you will want to do your homework. Never hire a local mover based on price alone. If you choose the right moving company your move will be smooth and stress free. Choosing the wrong mover can be a disaster and cost you more in money, time and stress. Do your homework and use your instincts. If it doesn't feel right or if you have an uneasy feeling based on your interaction it is probably best to stay away. Below are some tips to consider prior to hiring a mover.
5 Moving Red Flags To Be Aware Of
If a moving company offers you a quotation that is significantly less than other quotes you receive, be careful because most of the time it is too good to be true. A tactic many not so reputable movers employ is to give you an extremely low quote, then charge you additional fees for every task they complete, which increases your move by double or more.
Never hire a company that doesn't provide you with a written estimate. Verbal estimates provide you with no safeguards in the event they bait and switch you on your moving day. Many times they will hold your contents hostage until they receive payment, which often times is 2-3 times more than what was quoted over the phone. Also it is your word against theirs and you will never win unless you have proof in writing of the quote.
Typically, movers will ask for a small deposit to hold your date, which is normal, however if a moving company asks you for the full amount upfront prior to your moving date be wary. You could pay the fee and find out the day of your move no one is showing up to move you.
You should always ask for references. If a moving company does not have any references they can provide or their online reputation is horrible when you research them you should stay away.
If a moving company is not able to provide you with proof of insurance, DOT #, Motor Carrier # or some proof of licensure stay away.
Tips To Choosing the Right Mover
Your family and close friends will never steer you wrong. Always ask them who they have used and for their recommendations.
Go to Google+, Yelp, Angies List and other online resources to see how long the company has been in business, look at their online reviews, see if they have won awards, are they part of industry specific associations, are they licensed and insured, and how do they handle themselves on the phone?
A reputable mover will always provide you written contracts and estimates.
A reputable mover will take time with you on the phone and answer all of your questions in a professional and thorough manner. They will also have no problem providing you with information or proof of licensing and insurance.
A company that has been in business for decades is typically a good bet. You can't stay in business that long by providing poor service or by being dishonest without word getting around.
What Our Customers are Saying
Terrence and Daniel did an awesome job on our move today. We are forever grateful and will utilize them for all of our packing and moving needs in the future! Great work and represented the company very well!!!

There was some confusion during the move with the associates that did the job, but when brought to Management's attention, they went above and beyond our expectations to solution our problem. We really appreciate Josh's professionalism and attentiveness to our needs. I'd recommend Royal Moving and Storage to anyone needing... read more their services.

Josh and Wayne were excellent and took care of everything I needed. They were very respectful and took care ofy stuff wonderfully. Thank you for helping me last minute when I had trouble finding someone to move me! I will highly recommend you!

The Royal Moving team that moved us was AMAZING!!! They were very hard working, respectful and a pleasure to work with. I will definitely recommend Royal Moving to anyone who asks. So appreciate your honesty and integrity. You have some great men working for your company!Thanks... read more again for making a move much less stressful...and even fun!

Highly recommend! They finished 45 minutes ahead of schedule Nothing broken Great communication! Josh, Ryan and Nermin were efficient and very professional.

Josh coordinated and expedited my move from beginning to end with care, courtesy and confidence. The whole staff is awesome...their expertise was impressive and comforting and their service was efficient and affordable. I'd recommend Royal Moving for sure. Thanks, Josh!

Wayne and Adam were amazing!! They got us moved much faster than we thought it would take. They both were so professional and friendly. I don't think we could have done this whole move 4 hours away if it weren't for them. I highly recommend them.

Peach Pit the Service Dog

4/04/2018

Wayne and Adam were AMAZING! So friendly, and got the job done SO FAST and without any issues!! We had multiple bedroom sets, dining room, kitchen. They were EXCEPTONAL!! I would recommend them to ANYONE looking to move, big or small! — Courtney & Chris

Courtney Figueroa

4/03/2018

25 years of military service, including at least a dozen moves... this crew was hands-down the best I've ever seen. Hard working Courteous Friendly Extremely mindful and careful around my new home! More than fair in pricing Super easy scheduling Hopefully this was my last move, but if I have... read more to do it again, I'm hiring this company.

Royal Moving and Storage made moving a breeze. They arrived on time and began work on packing, wrapping and loading my items into their truck. Josh T and Johnathon were the most pleasant individuals, very energetic and respectful. I was scheduled for a 2 hr move and was surprised at... read more how fast they completed the task. They moved our things and set them up at the new house within the allotted amount of time. Josh T even helped me replace a few light bulbs in the new house. I will be recommending this moving company to all my friends and family. If you want it done right, efficiently and fast call Royal Moving and Storage.

All went well. Had 2-man crew who were friendly and courteous. Worked steadily and kept a good attitude throughout. Arrived at house shortly after we did, showing that they did not stop to shop or eat on our time, as I had read that other movers have done. They were... read more careful, and even moved a cheap, rickety chest-of-drawers with care, warning us that they couldn't be responsible for how it might arrive. It wasn't any more rickety when it arrived at the new place. They were pleasant to the end and I had a great experience with them. We offered them water but they said they had some. I did give them each a large tip, because they deserved it. Gave 4 stars only because much of the time they were a little noisy going down the stairs from the upstairs apartment. Probably because they used an upright dolly a lot, pulling it backwards down each step. The stairs were concrete and after several times of the loud, sharp noises down 10-13 stairs, neighbors downstairs started cursing and left. I thought that part was a little loud, but don't have the answer on how it could have been made quieter, except to carry those things. Otherwise, I would definitely recommend them and I plan to use them again.

We were completely satisfied with our move from a storage facility to a home we just purchased. It was very hot and it rained several times but the guys kept working. They were the hardest working group of guys we've seen in recent memory. We were not concerned with the... read more time they took to load the truck and we encouraged them to take a lunch break. They kept up the pace stopping only for an occasional drink of water. They brought plenty of pads, extra boxes, and treated our belongings well. They stayed upbeat, friendly, and helpful the entire move. Wayne, Michael, and Mel, thanks for a successful move with no stress. I would use Royal again in a heartbeat!

We were very pleased with the service we received the day we moved. The 3 guys that moved us were great. They worked hard and fast. They weren't in it to try to drag out the day. They came on time and were very careful with moving all of our... read more items. I recommend using them if you need someone to move you!!

My experience with Royal was great! From beginning to end everyone was professional and skilled in the business. The office staff explained cost and suggested materials that I needed based on my home contents, and distance from one location to the other. The movers made me feel at ease the... read more way they handled my belongings and they took the time to make sure everything way wrapped and packed properly. My husband is retired military officer and we moved a lot during that time. I rate Royal with the top larger moving companies that we used.